UAW Sisters and Brothers,
Summer time is upon us and a time for vacations, R&R, family time, or just relaxing at the pool.  Keep safety in mind for you and your family.
Spending time outdoors working on home projects, shopping, exercising, visiting grandparents, can all involve heat factors.  Take precautions, protect yourself and loved ones.  Here are some facts to remember.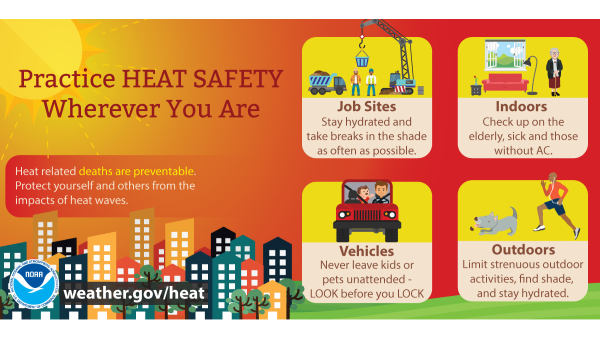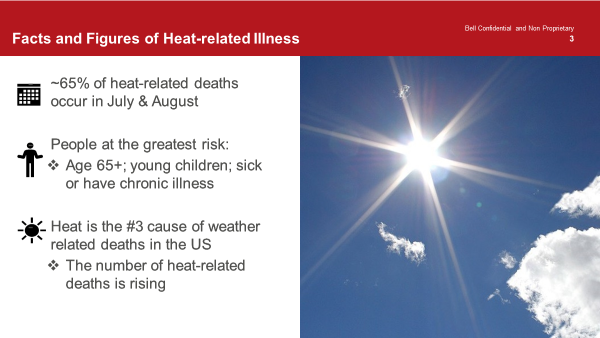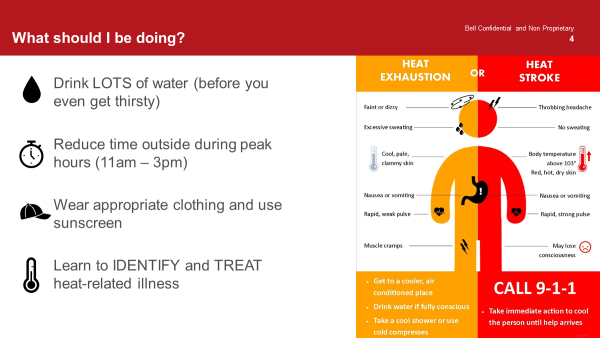 Enjoy vacation time by following Heat Advisory Signs.
In Unity,
Rebecca Martinez SSH, CSHO, LUDL,
UAW INTL Health and Safety Rep
Keep yourself safe by preventing heat-related illness! Be aware of the weather and your plans. Plan accordingly!