In Honor of BLACK HISTORY MONTH –
The Civil/Human Rights Chair interviews The President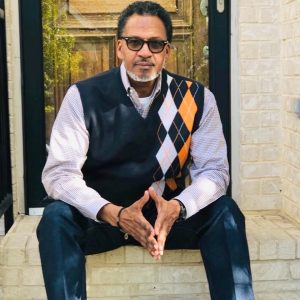 Mark Keith Crear, Dispatcher for 27 years at Bell and currently serving as our President of UAW Local 218.
Born in Fort Worth "Stop Six", Texas, Mark had dreams of becoming an Engineer (like his Father) for Santa Fe Railroad, but life had different plans for him. Mark held several different job titles throughout his career working with St. Joseph Hospital (Fort Worth) and General Medical Corporation. He worked as a Truck Driver, Warehouse Stock Clerk, Warehouse Supervisor/Manager, and Distribution Center Manager. However, with his continued fascination of the aircraft and transportation industry, and the military and commercial aspect of aviation, Mark eventually found his way to Bell Helicopter, now Bell Flight.
Mark has been married for 42 years to his wife, Dr. Sharron A. Crear. The couple have a son, Mark Phillip Crear and an 8-year-old shih tzu named Prince. Mark is an avid sports fan and follows the Dallas Cowboys, and Texas Rangers. He is a passionate advocate for seniors, mental illness awareness issues, child and youth hunger/homelessness, social injustice, and civil and human rights. In his spare time, Mark volunteers at Stop Six Martin Luther King Center, McDonald YMCA, and Fort Worth's Union Gospel Mission.
The President also attributes his place in life to his strong faith. The President and his family attend Oak Cliff Bible Fellowship in Dallas, TX, where Dr. Anthony T. Evans is Pastor. Our President understands how important faith in God is, and how impactful that faith has been to success in everyday life, in career, and in the development of strong leadership qualities. He recognizes that it is Jesus Christ that gives him the strength, passion, love, humility, and patience to face life's most difficult challenges and to guide this local. By his faith he is forging a path of hope as we move toward the future. His faith leads him as he strives to build a stronger union family, guiding them to a better place, so that they in turn build a better, stronger community.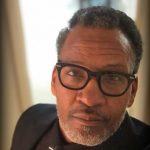 When asked about his earliest recollection of Dr. Martin Luther King, Jr. he states that he was just "a 7-year-old
watching his parents 27 inch black/white TV" when Dr. King, delivered his famous "I HAVE A DREAM" speech. From that speech about Economic and Labor inequality it is fair to say that it has carried over and inspired Mark's life and career. He says he "believes that CIVIL/HUMAN/LABOR Rights are a basic part of our human existence…It does not matter what political party we belong to or what country we are from, what race, nationality, creed, color, gender, or community we are a part of. We are all a part of humanity. That is what makes us special. We ALL should be loved, appreciated, and respected. And so, it is with Labor. Employees, union or non-union deserve to earn an honest fair wage, to be treated with respect, no matter what their job title. Each person in the workforce who helps any company to be profitable should be valued and honored…as a powerful human resource, not a commodity or property".
It is with that spirit, that Dr. King/Walter Reuther(past UAW President and Human/Civil Rights Activists) spirit he believes our union UAW 218 does and should continue to reach out together, as Advocates, particularly the STANDING COMMITTEES, giving our talents, time, and treasure in a positive manner to our communities will keep us Union Strong.
THANK YOU, MR PRESIDENT, FOR YOUR TIME AND FOR ANSWERING A FEW QUESTIONS FROM THE CIVIL/HUMAN RIGHTS COMMITTEE.
UAW Brothers and Sisters, we are to be very proud of our Unions role in fighting for Civil Rights and JOBS….the first draft of Dr. Martin Luther Kings, I Have A Dream speech was written At UAW SOLIDARITY HOUSE. And UAW President Walter Reuther was a speaker prior to Dr. Kings delivery of his Dream speech at the Lincoln Memorial. He would go on to march alongside him from Selma to Montgomery.
Solidarity,
RANDALL SMITH
Human Rights Committee Chair
UAW Local 218