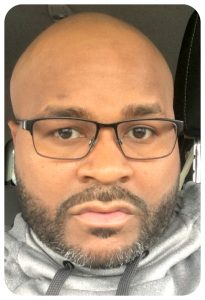 Dear Local 218 Members,
Contract Negotiations are rapidly approaching, and it's time for us to come together as one. We are only strong 💪 if we stand together. "Together we're strong, divided we fall."
We need to demonstrate that we are strong in body, by letting our voices be heard. I admit that I do not make every scheduled unions' meeting we have. However, I encourage you, as well as myself, to begin regularly attending every scheduled unions meeting on the third Sunday of each month, so we can jointly let our voices be heard about the upcoming contract negotiations that directly affect us all as employed union members, etc. Please stand with me and prepare to be heard for Our Rights. There have been so many distractions that have tried to break "Our Union, But by the Grace of God; we are still standing strong.
Each one of you are so important to our union whether you think so or not. I truly believe in my spirit and heart that miracles are about to happen within our union. It takes one member's voice to reach another member. The more union members' voices that are heard, the louder and mightier the message of our voices are heard.
My passion as your Union Chaplain is real, and I "bleed Chaplaincy in my blood stream." I also want to apologize if I ever hurt anyone in our membership, because it is always my intent to motivate and support you whenever possible. I hope to see and continue to unite with you at our upcoming union meetings, so we can finish this race strong. Let's Get Ready, Be Ready, Stay Ready!!!
Solidarity Forever, Local 218 Chaplain Derrick Jackson